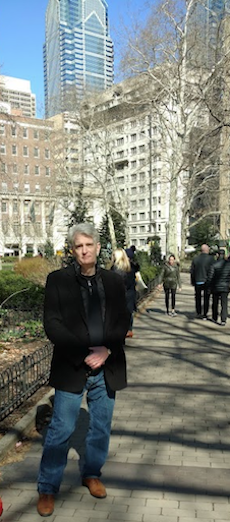 About James McCrone, author
McCrone is the author of the Faithless Elector political suspense-thriller trilogy, featuring the driven, conflicted Imogen Trager, a by-the-numbers, (if rarely by-the-book) FBI investigator, comprising FAITHLESS ELECTOR, which Publishers Weekly calls a "fast-moving topical thriller" and DARK NETWORK which Kirkus Review calls "A rousing and provocative political thriller…"
The third book, EMERGENCY POWERS, launched to tremendous success on October 1, 2020!
James's fourth book, Bastard Verdict is a noir thriller set in Scotland, against a looming second Scottish Independence vote. His work also appeared in the collection Low Down Dirty Vote, vol.2, July, 2020. A third LDDV, vol. 3 will feature his short story "Nostalgia," due out in May 2022. The short story "Ultimatum Games" will appear soon in Rock and a Hard Place magazine.

discussion questions
Press Packet and Media Materials links coming soon.

2022 - EVENTS and READING CALENDAR:
TBA
Check back for more dates!


2021 - EVENTS and READING CALENDAR:

May 11 - MWA-NY Virtual Reading Series,

Aug 1 - Panel, Mechanicsburg (PA) Mystery Bookshop, Serial Crime: Writing Crime Fiction series, moderated by Matty Dalrymple, with Lisa Regan and myself.

Aug 4 - IN-PERSON! MWA Reading Series, 7pm ET at KGB Bar - 85 E 4th St, New York, NY 10003 - POSTPONED!

Sept 18 - Books-Books-Books Event, Harrisburg, PA - 12 to 4pm. Tickets HERE

Oct 2 - Collingswood Book Festival - Collingswood, NJ (suburban Phila.) 10am to 4pm #25, near corner of Haddon and Collings Aves

Oct 3 - Brooklyn Bookfest - 4pm, at the MWA Booth (#208, near the Beecher Statue)

Nov. 9 - IN-PERSON! MWA Reading Series at KGB Bar, NYC

Nov. 21 - Art @ the Park/Dickinson Sq. Park Farmers' Market, Phila. 10am to 1pm


PHOTO GALLERY - Readings, Book Signings



INTERVIEWS
PhillyMag.com "How a Novelist From Seattle Became Head of the Italian Market" Jon Trinacria
Guest Post - the First Two Pages blog
Mark Jackson "Behind the Pages," 5-July, 2018
The Dorset Book Detective, 4-October, 2017
The Book Club Reading List 6-October, 2017
Interview with David Alan Binder, 16-August, 2018
TV interview, Lima, OH (ONU), 29-November, 2018
Lima, OH News, (ONU) 29-November, 2018


James is a member of the International Association of Crime Writers, Mystery Writers of America, and is the 2021 vice-president of the DE-Valley Chapter Sisters in Crime Network; International Thriller Writers, Philadelphia Dramatists Center, Independent Book Publishers Assoc.

Follow James on Twitter @JamesMcCrone4, on Facebook, James McCrone author (@FaithlessElector) and Instagram "james.mccrone"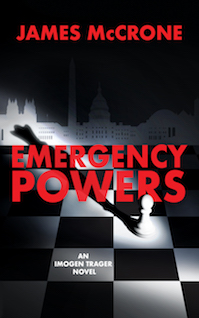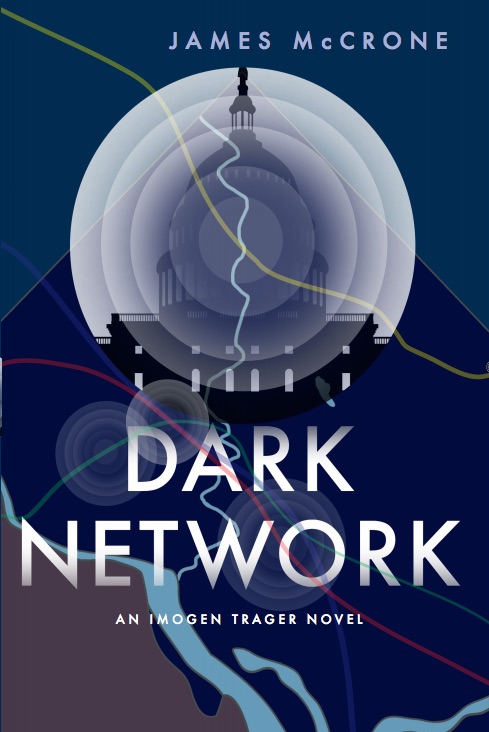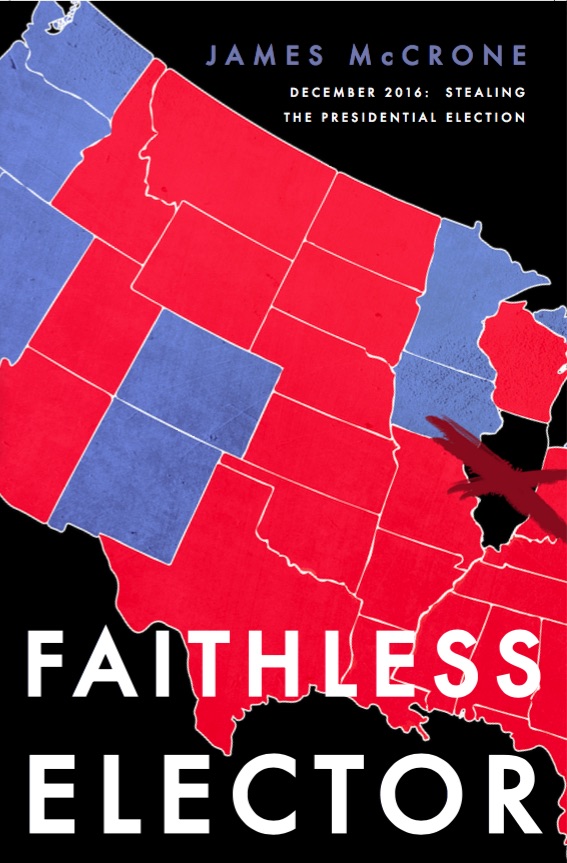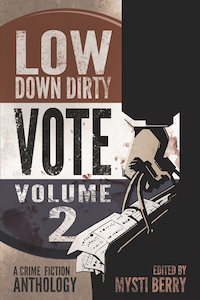 Biography: Kirkus Review has called McCrone's earlier thrillers "taut," "gripping," and "timely." He's managed to weave fiction and fact into the compelling thrillers—Faithless Elector (2016), Dark Network (2017), and Emergency Powers (2020). His work "Numbers Don't Lie" appeared in the 2020 short-story anthology Low Down Dirty Vote, vol. 2; and the short story "Ultimatum Games" will appear soon in Rock and a Hard Place magazine. A short story about voter suppression, "Nostalgia," will appear in May of next year, in the upcoming third volume of LDDV.
McCrone is a member of Mystery Writers of America, Int'l Assoc. of Crime Writers, Int'l Thriller Writers, Philadelphia Dramatists' Center, and he's the newly elected vice-president of the Delaware Valley Sisters in Crime chapter.

Raised the in the Midwest (Iowa and Wisconsin), and in the Pacific Northwest (Seattle) McCrone has lived in Scotland, England, France and Uruguay. His work both on an off the page deals with politics, and with what lies behind the headlines and easy explanations. He has worked in community development and affordable housing for more than fifteen years and has been writing stories since before he could spell properly. McCrone graduated in 1990 from the University of Washington in Seattle, with an MFA in Creative Writing. National Book Award Winner (for Middle Passage) Charles Johnson, was the chair of his committee.

McCrone lives in South Philadelphia with his wife and three children, where he is the former Business Manager for the South 9th Street/Italian Market Business Association - now writing full time.



He is also the former Executive Director of Bloomfield Center Alliance and Main Street Highland Park, both in New Jersey.